---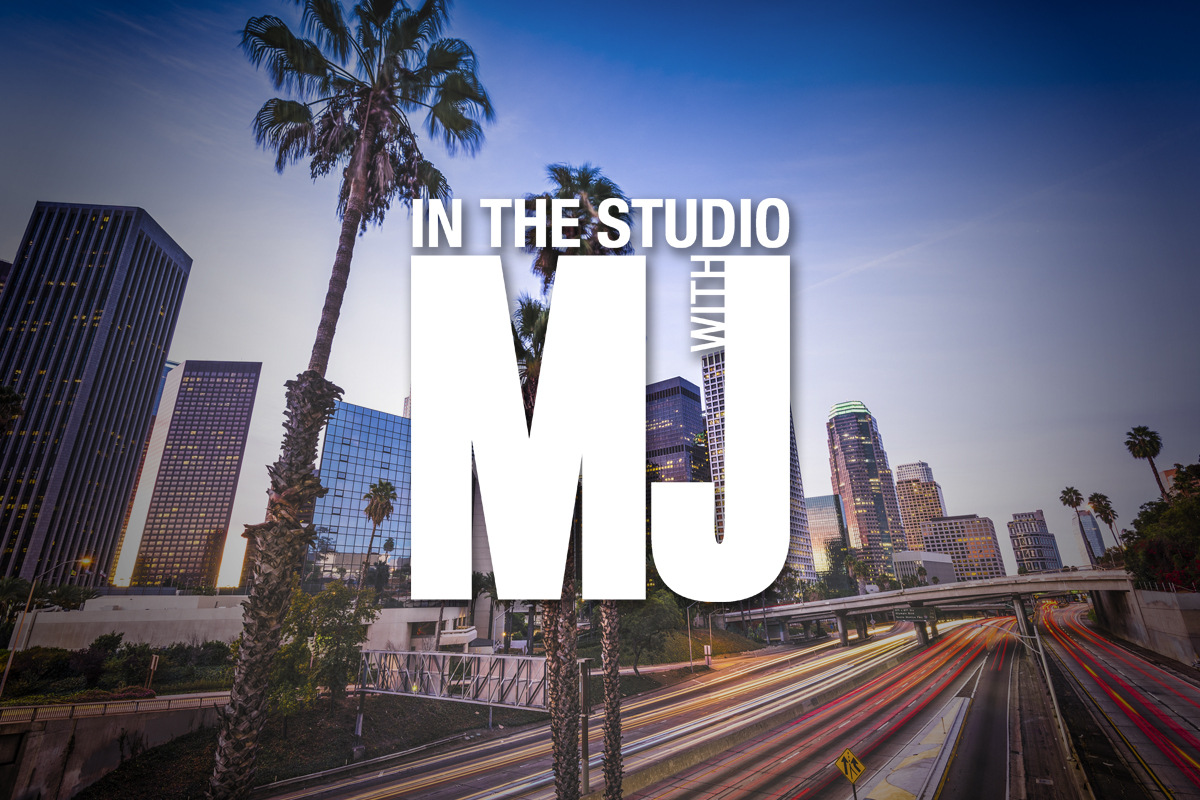 Los Angeles, California
June 26th – June 28th 2017
Location TBA
In The Studio With MJ 2017 – The Three Day LA Event
Studio albums. Countless sessions. Video mixes. Dance mixes. Three world tours. A ranch called "Neverland." This was Brad Sundberg's life and career for nearly 18 years, working closely with the King of Pop himself, Michael Jackson. This is your chance to hear of the music, the stories behind the music, and what it was like to be a part of Michael's team.

Day 1 – "Inside The HIStory Album Track-By-Track"
Monday, June 26th, 11am – 5pm
The 1995 HIStory album is iconic, huge and unlike anything Michael had ever created. Brad will bring some of the engineers and musicians who were there to take you through that project, song-by-song. You will have an opportunity to hear stories that have never been shared, ask questions and learn first-hand about how this project grew from a "best-of with a couple new songs" to the amazing double-album that was finally released.

Evening 1 – "The Extended Remix"
Monday, June 26th, 6pm – 10pm
The Extended Remix is part seminar, part listening session, part hands-on mixing to some of your favorite songs. Fewer stories, more music, lots of things to discover. A very casual, one-of-a-kind, hands-on event in the studio hearing music in a whole new way. Think of it as hanging out in a studio – or even a family room – with Brad as he plays mixes, video clips, photos anything else that won't fit into the seminar. Try your hand at building a dance mix. Dig deep into the catalog and hear Michael's music as if for the first time. Bigger and better than ever – The Extended Remix is an evening you will not soon forget!

Day 2 – "Return To Neverland featuring Big Al Scanlan"
Tuesday, June 27th, 11am – 5pm
Back in 1987 Michael purchased a 2800 acre property called "Sycamore Valley Ranch", which he promptly renamed "Neverland Valley Ranch". For the next many years Brad was part of a team that brought many of Michael's ideas and dreams to life. Big Al Scanlan brought his years of experience in the amusement industry to Neverland and worked tirelessly with ride installation and operation, as well as meeting everyone from celebrities to Make-A-Wish families. Brad and Al will take you through a very detailed, funny and informative tour of one of the most famous properties ever conceived – Neverland. "Return To Neverland" will give you a sense of the size, attention to detail and creative magic of Michael's dream home. This event will not be held at Neverland Ranch.

Day 3 – "In The Studio With MJ 2017"
Wednesday, June 28th, 11am – 6pm
The seminar that started it all! Brad has crafted a full day of music, video, photos, stories and memories to take you "behind the curtain" into the studios. He will take you through Bad, Dangerous and HIStory, explaining
He was Michael's technical director and one of the engineers on three studio albums: "Bad", "Dangerous" and "HIStory". These mammoth projects (including production, tour-prep and countless remixes) took upwards of 16 months each. You will see and hear what it was like to be in the studio with Michael and the team of engineers and producers who created these songs, through a carefully crafted timeline of music, video and behind-the-scenes info. From "Captain Eo" to "Man In The Mirror" to "Smile", Brad was there, and you will hear about the production process.
Brad is generous with his insights and knowledge, and there will be time for questions. The multi-media seminar features many new segments and dual video screens to bring you into the studio like you never thought was possible.
If you are a fan of Michael's music, or are curious about how those albums were recorded and the staggering amount of tapes, tracks and time invested, you will not want to miss "In The Studio With MJ – 2017" – Truly a very unique experience for Michael's fans.
---
Be sure to "Like" our Facebook page: www.facebook.com/inthestudiowithmj

Note that cell phones, video and audio recorders of any kind will not be permitted into the event, but may be checked at the door.

In the unlikely event that the seminar is cancelled, ticket price will be refunded.

No refunds or exchanges.
---
---